Stock Our Cards in your Shop
West Ireland Art cards are high quality cards made in Galway .
The range is regularly refreshed with new work which includes non specific framable fine art scenery cards as well as occasion cards.
Cards are 5x7 inches. All are blank on the inside.
If you want advice on bestsellers don't hesitate to contact us.
We are happy to help you order and restock. We can source spinners, wall racks, and countertop display stands.
Ways to order
Email westirelandart1@gmail.com with a list of the product codes you want.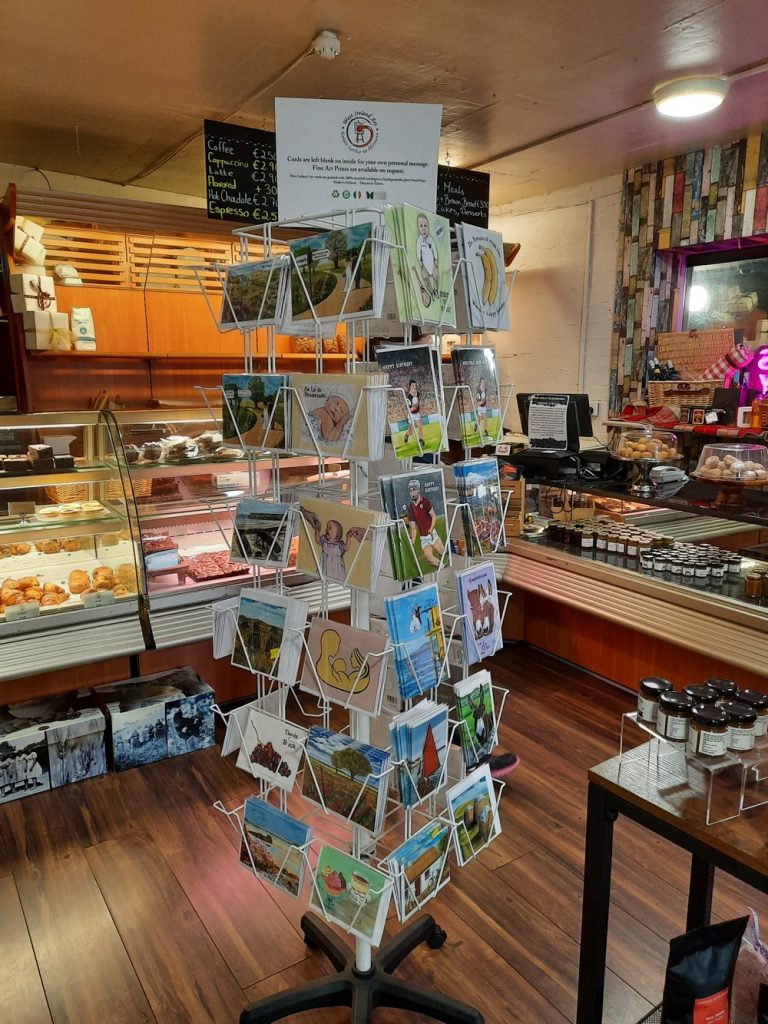 Spinners, wall racks and counter display stands.
Our rotating display spinner is on castors so you can move it around easily. It comes in various sizes depending on retail space and to accommodate the amount of cards stocked.
Our wall rack holds 14 designs, and is easy to hang over a door or partition, or mount on a wall.
Countertop display stands can hold up to 14 designs. You get a West Ireland art header with each display stand.